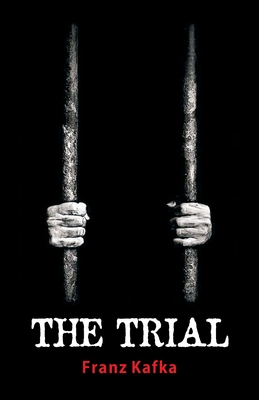 The Trial
Paperback

* Individual store prices may vary.
Other Editions of This Title:
Digital Audiobook (8/3/2008)
Digital Audiobook (6/29/2011)
Digital Audiobook (3/10/2008)
Paperback (10/11/2011)
Paperback (7/1/2021)
Paperback (6/22/2016)
Paperback (3/18/2021)
Paperback (5/3/2020)
Paperback (2/1/2016)
Paperback (9/5/2021)
Paperback (5/25/1999)
Paperback (1/1/1925)
Paperback (9/7/2013)
Description
The Trial, is a terrifying psychological journey into the life of Joseph K, an ordinary man who wakes up one day to find himself accused of a crime he did not commit, a crime whose nature is never revealed to him. Once arrested, he is released but must report to court on a regular basis, an event that proves maddening, as nothing is ever resolved. As he grows more uncertain of his fate, his personal life, including work at a bank and his relations with his landlady and a young woman who lives next door, becomes increasingly
unpredictable. As Joseph tries to gain control, he succeeds only in accelerating his own excruciating downward spiral.
Born on July 3, 1883, in Prague, capital of what is now the Czech Republic, writer Franz Kafka grew up in an upper middle-class Jewish family. Never famous in his lifetime, most of Kafka's works were published and translated only during the 1920s and 1930s and almost instantly, became cult texts of modern literature. His best known works include The Trial, The Castle, The Judgment and The Metamorphosis.
Hawk Press, 9789388841177, 186pp.
Publication Date: August 7, 1997