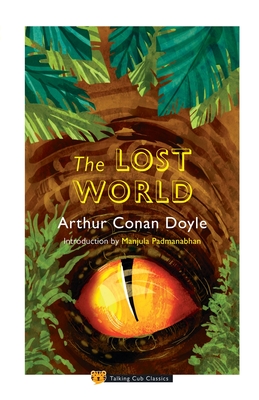 The Lost World (Paperback)
Speaking Tiger Books, 9789389231847, 248pp.
Publication Date: November 10, 2019
Other Editions of This Title:
Paperback (9/1/2004)
Paperback (2/26/2020)
Paperback (1/14/2019)
Paperback (11/7/2014)
Paperback (2/26/2020)
Paperback (7/15/2019)
Paperback (5/29/2017)
Paperback (3/3/2019)
Paperback (2/5/2016)
Paperback (5/13/2012)
Paperback (9/21/2017)
Paperback (4/27/2013)
Paperback (4/24/2019)
* Individual store prices may vary.
Description
Intrepid reporter Edward Malone decides to investigate the claims of Professor Challenger, a temperamental but brilliant scientist, that dinosaurs still exist deep in the jungles of South America. Soon, they, along with Challenger's unenthusiastic colleague Professor Summerlee, and the adventurer Lord John Roxton, embark on a journey to this land frozen in time. Here, they come across ferocious flying dinosaurs and other prehistoric creatures as well as an equally ferocious tribe of ape-like people, who feel threatened and are determined to destroy the travellers. What follows is a tale of nail-biting adventure as the band of explorers tries to escape this lost world.
Originally published in 1912, The Lost World is a science-fiction classic by the creator of Sherlock Holmes, which continues to inspire and captivate readers to this day. It comes alive once more in this edition, with an insightful introduction for modern-day readers by the acclaimed sci-fi writer Manjula Padmanabhan.