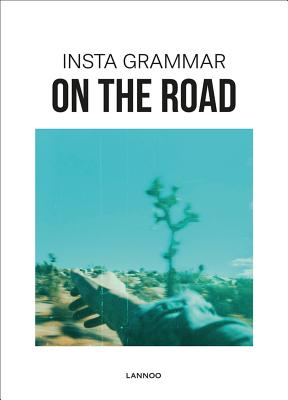 Insta Grammar
On the Road
Paperback

* Individual store prices may vary.
Description
- A curated selection of photographs that capture the most unusual and brake-worthy roadside vistas on Instagram- Trending photographs printed on beautiful paper in a cleverly designed book, with quotes from artists and writers- A gift book that will delight armchair travelers of all ages- Bound in a unique 'lay flat' format for optimal viewing pleasure "The books are true to the Polaroid aesthetic, and we 'like' it." - Elle D cor "Taking the best of Instagram and printing it, the Insta Grammar series of ... prove there's a (physical) place for your favourite online images." - Vogue The Insta Grammar series steers clear of clich's and explores the most interesting corners of the highly popular social media website. Insta Grammar On the Road compiles images of brake-worthy scenic roadside vistas, from landscapes that have to been seen to be believed, to oceans, to northern lights. The images are interspersed with quotes from writers and artists. Also in the series: Insta Grammar Cats, City, Nordic, Green, Graphic, Dogs, Unicorns, Cute, Love, and Cars.
Lannoo Publishers, 9789401454391, 128pp.
Publication Date: May 8, 2020
About the Author
Irene Schampaert has been working as a graphic designer for 15 years and is passionate about photography, illustration, fashion, music and interior design. At www.puurconfituur.be, she blogs about all things beautiful.