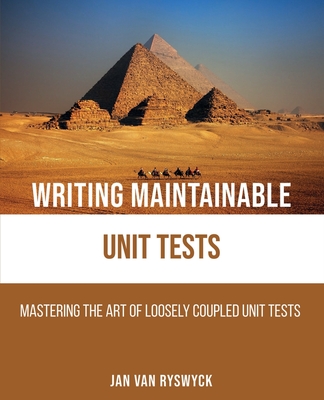 Writing Maintainable Unit Tests
Mastering the art of loosely coupled unit tests
Paperback

* Individual store prices may vary.
Description
This book is for experienced software developers who want to improve upon their existing skills in writing unit tests. You will learn how to build loosely coupled, highly maintainable and robust unit tests that are trustworthy and improve the overall code quality of your software applications. The content of this book is based on 15+ years of experience with Test-Driven Development.
Although the examples in this book are written in C#, the principles and guidance are broadly applicable to other platforms and programming environments as well (Java, Python, JavaScript, etc.). You will be able to universally apply this knowledge throughout the rest of your career.
Principal It, 9789464334579, 348pp.
Publication Date: February 17, 2021