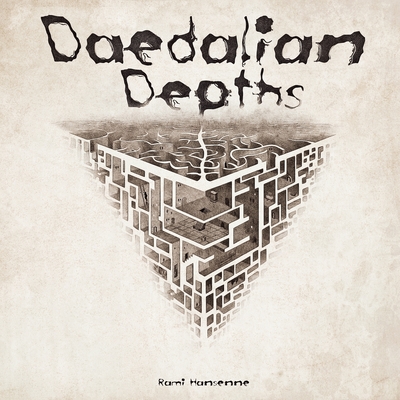 Daedalian Depths
Unravel the clues and escape the labyrinth
Paperback

* Individual store prices may vary.
Description
You wake up and find yourself in a strange and eerie place. Numbered doors lead off into the unknown, but which one to select and what awaits beyond? Daedalian Depths locks the reader into an otherworldly labyrinth wherein astute readers may recognize the myriad clues embedded in the text and enigmatic illustrations. Gather your wits, challenge your perceptive and deductive abilities, and try to escape. But make too many wrong choices and the maze may swallow you whole.
This is a mind twisting book you could read in a few minutes, but if you want to solve the mystery, prepare to spend several hours poring over the text and illustrations. You will need to go back and forth between the pages, scrutinizing each clue. You will likely find yourself doubling back and going around in circles, but the persistent reader will find their way out and meet their destiny.
Innovario, 9789464337389, 104pp.
Publication Date: May 20, 2021