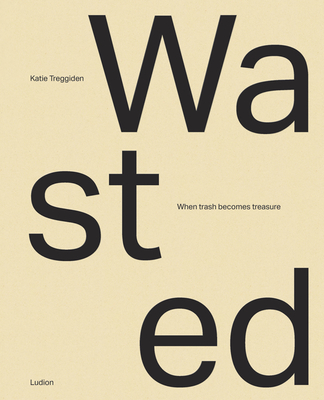 Wasted
When Trash Becomes Treasure
Hardcover

* Individual store prices may vary.
Description
- This book touches some hot topics: sustainability, climate change and the circular economy and explores how design relates to these issues- Beautifully illustrated with colorful and inspiring images and behind-the-scenes shots of the design processWe live in the age of the Anthropocene: human activity is the dominant force affecting the climate and man-made and organic materials are becoming irreversibly intertwined. As natural resources dwindle, designers are exploring the potential of increasingly plentiful waste streams to become the raw materials of the future. A new book celebrates 30 optimistic and enterprizing designers, makers and manufacturers who use waste as their primary resource, offering a rare glimpse into the world they inhabit. Accompanying these profiles, six in-depth and thematic essays explore the societal, cultural and environmental implications of their work. Contents: Introduction; Fashion Waste; Food Waste; Industrial Waste; Plastic Waste; Domestic Waste; Bibliography.
Ludion Publishers, 9789493039384, 240pp.
Publication Date: October 26, 2020
About the Author
Katie Treggiden is a craft and design journalist with almost 20 years experience in the creative industries. She regularly contributes to publications such as The Guardian, Crafts Magazine, and Design Milk. This is her fifth book and third for Ludion, after the success of Urban Potters (2017) and Weaving (2018). She has a Masters in the History of Design from the University of Oxford.