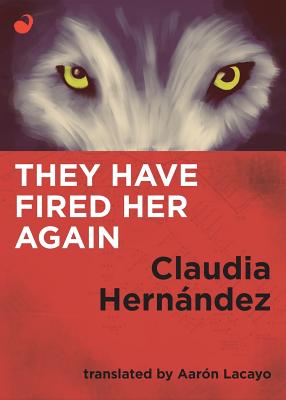 They Have Fired Her Again (Paperback)
Sangria Publishers, 9789568681456, 114pp.
Publication Date: March 28, 2016
* Individual store prices may vary.
Description
They Have Fired Her Again is the ominous and compelling tale of a Central American immigrant in New York, narrated by the voices surrounding Lourdes during the exhausting rituals of her workday. Following a myriad of other working immigrants, Lourdes finds herself immersed in an ongoing pursuit of a job, while also being hunted down by peculiar animals-a light moth, a motmot bird, the cats in the shadows, a little crystalline dog, a wolf of stone-among other spectacular collections of animals that steal away, or liberate, lonely women into the perpetual night of the city. They Have Fired Her Again is the first novella by prize-winning Salvadorean author Claudia Hernandez to be translated into English. This bilingual edition includes the original text and the translation by Aaron Lacayo.