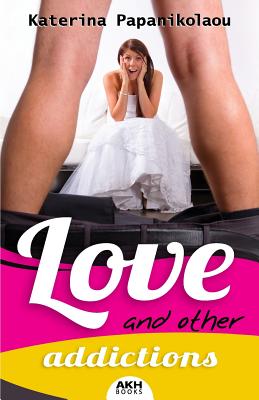 Love and Other Addictions (Paperback)
Akh Books, 9789609355957, 310pp.
Publication Date: December 12, 2013
* Individual store prices may vary.
Description
34-year-old Andriana lives a somewhat normal life, dividing her time between her good friends, a vivid nightlife and her successful career. And then ...he comes along Sexy, tall, witty, deceptively charming, emotionally non-available. Living in the years when looking for your other half is a bit like playing Russian Roulette, Andriana is trapped in a passionate love-sex situation which is practically turning her from a business woman into a teenager. She is struggling to regain her balance, while at the same time trying to seduce him even further, to get him out of her life, to tame him, to understand him, to forget him by sleeping with others, to get "enlightment" from Greek and Japanese fortune-tellers Not necessarily in that order... Until one day, reality kicks in. Not exactly in a way that one would hope. * Love and other addictions became a best-seller in Greece under the title "Where are you going, honey?" * ..". The way I was functioning, even my Aunt Marika from a small village in Crete could secretly have taken my place as the Contract Manager of an advanced technology company and done a better job But, that's the way things are... you sweat blood for many years in order to build a certain business profile and then a tall, sexy, muscled, dark blond, bug-eyed guy appears and in two-and-a-half months has ruined everything..." * "best book I've read," "couldn't stop laughing," "funny, enjoyable," "great story-telling" Greekbooks.gr "funny," "witty," "amazing" diabazoume.gr "enjoyable surreal dialogues," "makes your day" everyday-dimitra.blogspot.gr "I spent wonderful time reading the book" koukidaki.blogspot.gr.
About the Author
Katerina Papanikolaou was born in Greece but has lived in London for quite a few years. After travelling a lot around the world and getting to know different people and cultures, she decided to return to Greece. She is still trying to figure out if she did the right thing! She has written four books that became quite a success in Greece, the first one of which became a best-seller. She is currently being trained in Counseling and Family Therapy and is finishing up her fifth book. You can contact her at: katerinapapanikolaou.wordpress.com facebook.com/papanikolaou.katerina twitter.com/katepapanik