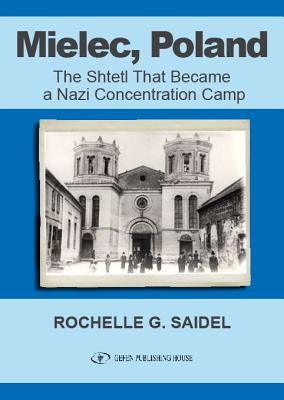 Mielec, Poland
The Shtetl That Became a Nazi Concentration Camp
Paperback

* Individual store prices may vary.
Description
On March 9, 1942, the Jewish community of Mielec, Poland, ceased to exist. The Nazis dismantled the entire town in a single day, executing the elderly, deporting the able-bodied for slave labor, and transporting the rest to the Lublin district, where they were later murdered in Sobib r and Belżec. The Germans had taken over a Polish aircraft factory on the outskirts of Mielec, where they manufactured Heinkel 111 bomber planes for the Nazi war machine. Following the March 9, 1942, deportation, the factory complex became part of the Mielec Nazi slave labor camp, later a concentration camp. Using rare photographs and records, Nazi documents, witness statements, survivor interviews, and war criminal trial transcripts, Rochelle G. Saidel tells the story of the flourishing Mielec Jewish community, the unusual way it was wiped out by the Nazis, the few survivors who managed to run and hide, and the almost unknown brutal Mielec slave labor camp that operated from March 1942 until July 1944. This illuminating study gives Mielec its due place in Holocaust history.
Gefen Books, 9789652295293, 240pp.
Publication Date: February 1, 2012