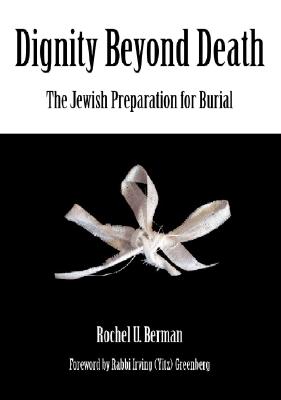 Dignity Beyond Death (Hardcover)
The Jewish Preparation for Burial
Urim Publications, 9789657108666, 223pp.
Publication Date: May 1, 2005
* Individual store prices may vary.
Description
Winner of:
2006 Koret Jewish Book Award, Jewish Life & Living category

A basic tenet of Judaism is the obligation to value and serve the deceased, to extend dignity beyond death.
In Judaism, a death is the affair of the entire community. Preparation of the dead for burial is undertaken by a community organization called the Chevra Kadisha, the Sacred Society. The volunteers of the Sacred Society quietly and privately wash, purify and dress the deceased. They simultaneously recite lyrical prayers from Psalms, thereby bearing witness to death as the last of life's important passages.
Dignity Beyond Death examines the rituals of preparing the dead for burial from the point of view of those volunteers who undertake it, including chapters on the Holocaust and terrorism. For the first time, through personal interviews, the author shares a wealth of fascinating anecdotal material that will engage the reader in the humanity and ultimate dignity of this time-honored deed. 
About the Author
Rochel U. Berman is an award-winning public relations professional and a former executive director of the American Society for Yad Vashem, the Holocaust Martyrs' and Heroes' Remembrance Authority. She is a member of the Boca Raton Synagogue Chevra Kadisha and serves as a consultant to the Congregation B'nai Torah Chevra Kadisha in Boca Raton. Her articles and essays have appeared in Hadassah Magazine, the New York Times, and Religious Education, among other publications. She lives in Boca Raton, Florida. Rabbi Irving (Yitz) Greenberg is an activist and theologian. He is a founding chairman of the department of Jewish studies of City College in New York and was one of the founders of the Association for Jewish Studies, the professional organization for academic Jewish studies. He served as the executive director of the President's Commission on the Holocaust, which conceived of and supervised the United States Holocaust Memorial Museum.
or
Not Currently Available for Direct Purchase