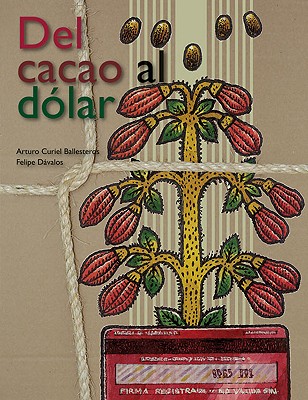 del Cacao Al Dolar
Paperback

* Individual store prices may vary.
Description
Exploring the fascinating trade routes of the American continent, this study covers 600 years of trading history, from the times of bartering to today's global commerce via the Internet, and explores how the act of buying and selling creates a cultural dialogue. It also examines trade itself from various viewpoints, such as the way in which it helped people more easily satisfy their basic needs so that they could develop in other arenas and its affect on communities as a whole and the creation of new jobs.
Explorando las rutas de comercio fascinantes del continente americana, este estudio cubre 600 años de la historia del comercio, desde las épocas del trueque hasta el comercio global de hoy a través del internet, y explora cómo la acción de comprar y vender crea un diálogo cultural. También examina el comercio mismo desde diferentes aproximaciones, como la manera en la que ayudó a la gente a satisfacer las necesidades básicas para permitirla desarrollar otras capacidades y su afecto en las comunidades y la creación de trabajos nuevos.
Petra Ediciones, 9789686445954, 48pp.
Publication Date: November 1, 2009
About the Author
Arturo Curiel is the author of several books on popular science. He is also a researcher for the National System of Researchers in Mexico and the director of the Environment and Human Communities Institute of the Universidad de Guadalajara. In 2009 he received the Jalisco en Ciencia award for his 30 years of environmental research. Felipe Davalos is an award-winning Mexican illustrator who has collaborated with various magazines, including "National Geographic Magazine," on articles concerning pre-Hispanic archeology in Mexico. He lives in Sacramento, California.
or
Not Currently Available for Direct Purchase