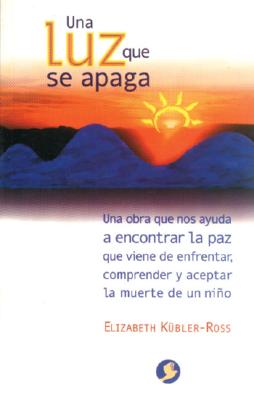 Una luz que se apaga
Paperback

* Individual store prices may vary.
Description
Based on a decade of working with dying children, this compassionate book offers the families of deceased and dying children the help and hope they need to move forward with their lives. In warm, simple language, Dr. Kübler-Ross speaks directly to the fears, doubts, anger, confusion, and anguish of parents confronting the terminal illness or sudden death of a child.
El material de este libro es fruto de una década de trabajo con niños moribundos de diversas edades, así como del vasto conocimiento de madres y padres que han pasado por esa penosa experiencia, y que han perdido uno, dos—aún tres—hijos. Con voz compasiva, la doctora discute los miedos, las dudas, el enojo, la confusión, y el dolor que sienten los padres de niños con enfermedades terminales o que han muerto inesperadamente.
Editorial Pax Mexico, 9789688600313, 218pp.
Publication Date: September 28, 2005
About the Author
Elizabeth Kübler-Ross is a medical doctor, psychiatrist, and thanatologist known for her work with children and AIDS patients and is credited with bringing the hospice movement to the United States. She is the author of Life Lessons, On Death and Dying, On Life After Death, and The Wheel of Life. She lives in Scottsdale, Arizona.