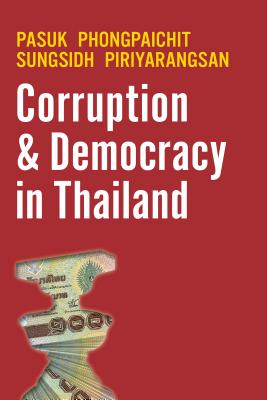 Corruption and Democracy in Thailand (Paperback)
Silkworm Books, 9789747100310, 212pp.
Publication Date: June 1, 1998
* Individual store prices may vary.
Description
This book is the result of a major research study on corruption, set in its political context. It covers estimates of the amounts involved; the roles of politicians, business people, bureaucrats, and police; the political background and impact; popular attitudes on corruption; and potential counter-measures. The publication of the original research prompted a political storm. Both inside and outside of Thailand, this work is recognized as a landmark study.
About the Author
Pasuk Phongpaichit and Sungsidh Piriyarangsan teach economics at Chulalongkorn University.