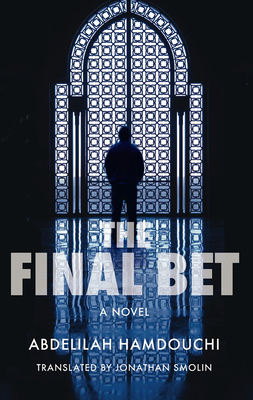 The Final Bet (Modern Arabic Literature) (Hardcover)
American University in Cairo Press, 9789774161506, 148pp.
Publication Date: May 15, 2008
Other Editions of This Title:
Paperback (9/15/2016)
* Individual store prices may vary.
Description
Casablanca. Othman, a handsome young Moroccan man, returns home to discover his elderly French wife, Sofia, brutally murdered in their bedroom. Highly educated but chronically unemployed, Othman had been in desperate straits before meeting Sofia, who pampered him with fancy cars, expensive clothes, and access to her mansion in the most exclusive neighborhood in Casablanca. But living with a woman more than forty years his senior was too much for Othman before his wife's murder he sought relief in a steamy affair with an attractive young aerobics instructor, Naeema. The Moroccan police quickly zero in on Othman as the prime suspect in his wife's murder. But is he guilty? Did he kill his wife for the money and his lover? Or is he an innocent man, framed by circumstance and an overzealous and brutal police force? Abdelilah Hamdouchi's The Final Bet is the first Arabic detective novel to be translated into English. With it, Hamdouchi joins the ranks of Yasmina Khadra and Henning Mankell, finally bringing the modern Arabic novel to the global stage of detective fiction.
About the Author
ABDELILAH HAMDOUCHI is one of the first writers of Arabic-language detective fiction. The author of eight novels, Hamdouchi is also an award-winning screenwriter for Moroccan television and cinema. All of his police novels, including The Final Bet, have been produced for Moroccan television. He lives in Rabat, Morocco. JONATHAN SMOLIN is an assistant professor of Arabic language and literature at Dartmouth College.
or
Not Currently Available for Direct Purchase