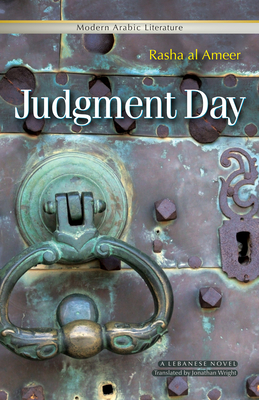 Judgment Day (Modern Arabic Novels) (Hardcover)
American University in Cairo Press, 9789774164811, 250pp.
Publication Date: December 15, 2011
* Individual store prices may vary.
Description
Brought up in poverty in a remote part of an unstable Arab republic, the narrator studies Islamic law and Arabic and becomes a cleric and civil servant in the capital. At the age of almost 40 he accepts a position as imam of a mosque serving his compatriots in a richer and more cosmopolitan neighboring Arab country. His humdrum life changes when an educated and independent woman recruits him as consultant for a book on the great tenth-century Arab poet al- Mutanabbi. As their work together on his poetry leads to friendship and then love, the imam becomes embroiled in ideological conflict with activist Islamists at his mosque. Taken into protective custody after his enemies declare him apostate, and separated from the woman he loves, the imam chronicles how their relationship opened his eyes to a new world and taught him to overcome his old inhibitions. Judgment Day touches on debates within contemporary Islam and on the transformative and humanizing power of love between men and women.
About the Author
Rasha al Ameer is a Lebanese publisher, cultural critic and author of two novels. Since 1990, she has co-directed Dar-al Jadeed, an independent Lebanese publishing house. She is also a partner in Umam, an NGO and film production company. Jonathan Wright is the translator of Khaled Al Khamissi's Taxi.
or
Not Currently Available for Direct Purchase