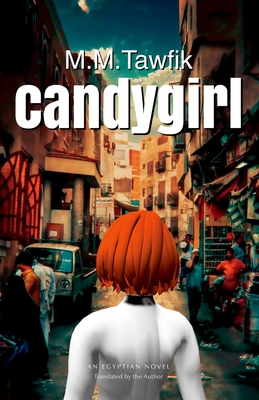 Candygirl (Paperback)
An Egyptian Novel
American University in Cairo Press, 9789774165597, 226pp.
Publication Date: January 15, 2013
* Individual store prices may vary.
Description
Trying to evade intelligence agencies out to assassinate him, the Cerebellum, an Egyptian scientist with a past association with the Iraqi nuclear program, rents a room on the roof of a brothel in a Cairo slum. His interaction with the other residents is limited; instead he spends most of his time in the virtual world, where he has a love affair with candygirl, a gorgeous avatar. On the other side of the planet, an ex-NSA agent has joined a secret organization whose mission is to assassinate Iraqi scientists. He does not allow his doubts about the legality--or the ethics--of his mission to interfere with his work. He chases his victim relentlessly, but when his top-of-the-line equipment fails to locate the Cerebellum in Cairo's slums, he takes the chase to the virtual world.
About the Author
M.M. Tawfik was born in Cairo. He earned degrees in civil engineering (Cairo University), international law (University of Paris), and international relations (International Institute of Public Administration in Paris) and has pursued careers in engineering, diplomacy, and writing. He is a member of the Egyptian Writers Union, Pen International, the Geneva Writers Group, and ACT writers of Australia. He is the author of three volumes of short stories in Arabic, from which a selection was made and published in English in Cairo in 1997 under the title The Day the Moon Fell, and three novels, including Murder in the Tower of Happiness (AUC Press, 2008).
or
Not Currently Available for Direct Purchase