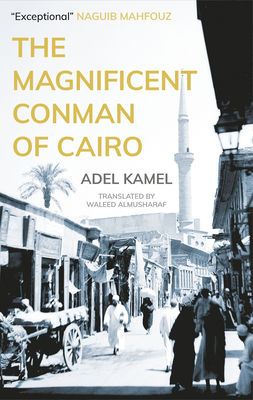 The Magnificent Conman of Cairo (Hoopoe Fiction) (Paperback)
Hoopoe, 9789774169670, 190pp.
Publication Date: March 3, 2020
* Individual store prices may vary.
Description
Available in English for the first time, this rediscovered classic which Naguib Mahfouz called "exceptional," tells a story of fathers and sons, scoundrels and the innocent, set in 1930s Cairo
Khaled, the spoiled idle son of a pasha, meets Mallim, carpenter's apprentice and son of a scoundrel, when he comes to fix a broken window. In the course of his work, Mallim stumbles across a stash of money and dutifully hands it in. Khaled cooks up an overly elaborate plot to see that his dastardly father pays Mallim his due, but the plot backfires and Mallim is thrown in jail.
Khaled's guilt over Mallim's misfortune, made worse by his ridiculous attempts to defend him, result in a decisive moment: he breaks ties with his cruel and tyrannical father, seeking to leave behind the upper-class lifestyle he finds so suffocating.
They meet again years later, when Mallim has been released from prison and given up on earning an honest living. Khaled gets caught up in Mallim's latest scam and is drawn into joining his cadre of eccentrics and failed artists living in a derelict Mamluk citadel.
With a sharp satirical voice Adel Kamal's masterful novel is filled with compelling drama, vivid characters, and subtle humor.