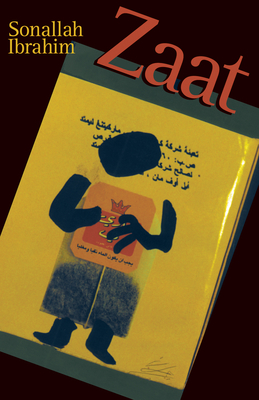 Zaat (Paperback)
American University in Cairo Press, 9789774248443, 349pp.
Publication Date: March 1, 2004
* Individual store prices may vary.
or
Not Currently Available for Direct Purchase
Description
This unusual and much lauded novel tells the story of the life of an Egyptian woman the eponymous Zaat during the regimes of three Egyptian presidents: Abdel Nasser, Sadat, and Mubarak. Imbued with an Egyptian sense of humor and deeply rooted in the culture and politics of the modern period, the novel takes a humorous but often black look at the changes that have occurred in Egypt over the past few decades. Zaat's life experiences and relationships are set against economic and social upheavals in a style that is both sophisticated and bawdy, highly ironic and often extremely poignant. Zaat's story is interspersed and illustrated with extracts from newspapers of the day headlines, articles, captions, death notices, advertisements reflecting events and incidents contemporary with her life. Beautifully put together with bitter and cutting irony, they tell of corruption, financial scandals, torture, foreign debt, and social problems. The heroine epitomizes the hopes, dreams, and ambitions of simple folk tossed about on the stormy sea of modernization, consumerism, and the ever-present mirage of new wealth. Zaat is a brilliant social commentary that provides keen insights into how Egypt has come to be the way it is today.
About the Author
Sonallah Ibrahim was born in 1937. After studying law and drama at Cairo University, he became a journalist in Cairo until his arrest and imprisonment in 1959. Upon his release in 1964, he briefly returned to journalism in Egypt before moving to Berlin and Moscow. He returned to Egypt in 1976 and since then has dedicated all his time to writing. He received the Oweiss Prize in 1993. Zaat was first published in Arabic in 1992. His latest novel, Amrikanli, was published in Arabic in 2003.

Anthony Calderbank lived in Cairo for many years and has had a long interest in Arabic language and literature. He currently works in Saudi Arabia.
Advertisement