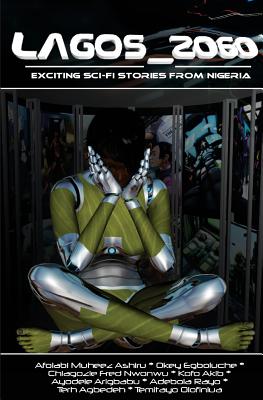 Lagos_2060
Paperback

* Individual store prices may vary.
Description
What will it be like to live in Lagos 100 years after Nigeria gained independence from the British? In 2010, eight writers came together to contribute stories to an anthology on fictional / futuristic takes on the city of Lagos via a workshop tagged LAGOS_2060, conceived to commemorate Nigeria's golden jubilee. The anthology that grew out of the workshop is telling in the different versions of the future it foretells. In LAGOS_2060 - an unusual scenario planning exercise achieved through the power and magic of a creative writing programme - there are climate change induced natural disasters actively plugged by doomsday preachers of the day, there are serious government institutions involved in first rate science and more often than not, these institutions tackle and solve the energy crisis to various degrees of success. There are wars and near wars as Lagos threatens to secede from the Nigerian state to have full control of its own economy. There are robots, amphibious speed trains, psychedelic drugs and highly trained security operatives with conflicts of interest, but more importantly, there are the ubiquitous Lagos people, whose industry and inventiveness seems largely unchanged, despite how much their city has travailed in the intervening half century.
Design and Dream Arts Enterprises, 9789789344116, 240pp.
Publication Date: October 1, 2013