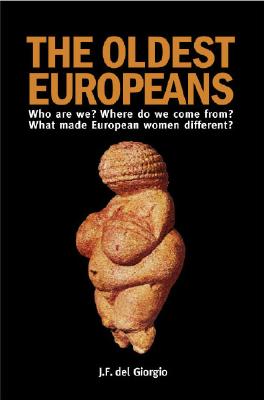 The Oldest Europeans
Who Are We? Where Do We Come From? What Made European Women Different?
Paperback

* Individual store prices may vary.
Description
What made Europe unique? DNA tests show that only a few hardy, female-structured families survived the coldest episode of the Ice Age. Most Europeans are their descendants. Paleolithic females decided the marriage of their brothers, inheritance went to women and men were known by the name of their mothers. Ancient European women were pretty, sexy and aggressive. They had a surprisingly high status. Power came only through them. Paleolithic rituals originated modern theater. Mother Goddess? myths started classic and renaissance art. Many modern religious traditions keep some of their fertility cult rites. The book describes their societies and the clash against the invading Indo-European tribes that suppressed women's rights and dethroned them from their control of religious rituals. The still formidable influence of those mostly ignored, ancient societies has forged the European soul and originated the American traditions of freedom. It is deeply influencing the world. Basques, Celts, Etruscans, Pelasgians parade through these pages tied by their DNA, revealing a surprising world full of werewolves, snake-priestesses, witches and sex rituals.
A.J. Place, 9789806898004, 258pp.
Publication Date: May 1, 2006
or
Not Currently Available for Direct Purchase