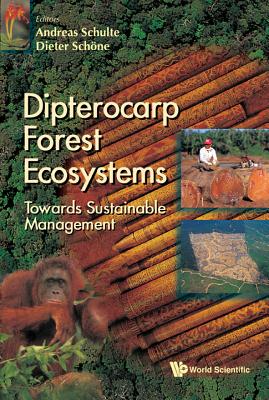 Dipterocarp Forest Ecosystems (Hardcover)
Towards Sustainable Management
World Scientific Publishing Company, 9789810227296, 680pp.
Publication Date: July 30, 1996
* Individual store prices may vary.
Description
The Dipterocarp forests of South-East Asia constitute a dominant component of the world's tropical forests. As such, they are intertwined with a Pandora's box of problems that have plagued the world for decades; Over- and underdevelopment, poverty, hunger, population growth, exploitation of natural resources, environmental degradation, loss of biodiversity, the debt crisis and, of late, climate change. The world community has responded to the crucial role of these forests and the dangers facing them with funds, and a myriad of programmers, projects, institutions, conferences and networks. Apparently neither a lack of knowledge nor finance constrains the dissipation of sustainable management practices: the fate of the world's Dipterocarp forests will certainly depend on the involvement of scientists from many nations and disciplines, but will perhaps ultimately, rest with local policymakers, forest administrators and line foresters. Unfortunately, these two groups rarely share realms, readings or reasoning: practical foresters, invariably very involved with the challenges of day-to-day forest management in remote, isolated environments, may long remain oblivious to scientific developments. Traditionally though they do find solutions to problems, gain deep insights into forest responses and practical constraints, and sometimes even report in semi-obscure publications, which rarely reach the scientific circuit.The editors of the book, both experienced forest and soil scientists and practical forest managers, have attempted to bridge the gap between the realms of forest science and practice in Dipterocarp ecology, management and utilization.
or
Not Currently Available for Direct Purchase