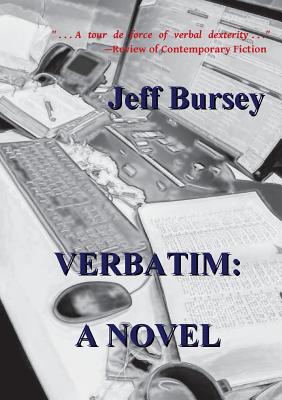 Verbatim
Paperback

* Individual store prices may vary.
Description
Likely to have the distinction of being the first (and perhaps only) novel constructed using the format of parliamentary debates, Verbatim: A Novel is presented as a Hansard document interspersed with office emails (using a multiplicity of fonts) between the new Hansard Director, editors, other Hansard employees, and parliamentary officials, creating a palpable tension which progresses the novel. Rather than mirror the exaggerated and excessive behaviours characterising contemporary parliaments around the world, Bursey subtly satirises, displaying a fine sense of humour and providing a keen dissection of the political machinations of parliamentary procedure and the bureaucratic structure that supports it.
This higly innovative and imaginative book commences with a metafictional twist - an essay by a real critic from a convention concerned with the contemporary Canadian novel - before proceeding to the debates proper in chronological order. The cast of parliamentary characters are cleverly introduced according to political party membership and location, while the bureaucrats become known through their correspondence, their emails reflecting their power, status, influence, pettiness, and significance to the text. Various Acts are tabled in the debates, drawing criticism and praise according to political affiliation, and serve to depict daily life in the Canadian province in which the "action" occurs. Births, deaths, illnesses, financial shenanigans, environmental despoilage, murder, political suicide, and more form the substance from which Bursey slyly parodies politicians, hangers-on, office intrigues, and the foibles of human nature.
Verbivoraciouspress, 9789811158292, 376pp.
Publication Date: February 27, 2018