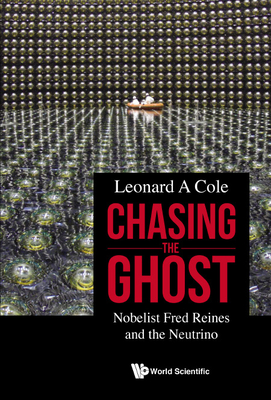 Chasing the Ghost
Nobelist Fred Reines and the Neutrino
Hardcover

* Individual store prices may vary.
Other Editions of This Title:
Paperback (3/25/2021)
Description
A mixture of memoir and biography, Chasing the Ghost: Nobelist Fred Reines and the Neutrino tells a deeply human story that appeals both to scientists and non-scientists. Although the book relates to the important discovery of neutrinos, it is more intimately about Fred Reines than the technical details of neutrino physics. Narrated in a fashion to interest and excite the reader, the science presented here is accessible to a broad audience. Coursing through Reines' life, his various challenges and encounters, the book reveals constants of his persona. Reines displayed a sustained consistency as a respected leader, admired by students and colleagues as a fount of big ideas and ambition. A continuing source of inspiration and motivation to others, his most basic consistency was his passion for science. The quest for knowledge about the wondrous universe is a profoundly human endeavor. Fred Reines' life and his unremitting scientific curiosity are emblematic of that truth.'This book is a most welcome account about Frederick Reines and his great contributions to neutrino physics and astrophysics. The methods he designed in the 1950s to discover neutrinos in nuclear reactor experiments are still being used. His later work included the detection of atmospheric neutrinos which was a forerunner to the discovery of neutrino oscillations, the ability of neutrinos to change from one type to another. This finding was a significant step to other experiments that aim to answer profound questions about the nature of the universe including why it is composed of matter.'Takaaki KajitaNobel Laureate in PhysicsNeutrino Researcher, University of Tokyo 'Cole has provided a compelling personal and scientific account of a remarkable pioneer in Neutrino Physics.'Arthur B McDonaldNobel Laureate in PhysicsDirector of the Sudbury Neutrino ObservatoryProfessor, Queen's University, Ontario, Canada.
World Scientific Publishing Company, 9789811231056, 300pp.
Publication Date: March 25, 2021