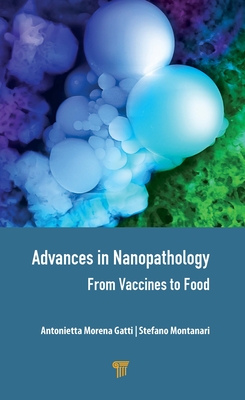 Advances in Nanopathology
From Vaccines to Food
Hardcover

* Individual store prices may vary.
Description
If observed from an objective, epistemological standpoint, medicine is not a science. At least, not a science in its own right. The most important, key feature missing is repeatability, which makes the doctor's job extremely difficult. Doctors are not scientists, but every day, they are called upon to use the results of scientific research. Therefore, they must keep themselves updated, be able to distinguish what is really worth extricating from a huge amount of a literature and use the data exclusively in the interest of their patients. To be effective, medicine must start from a correct, full understanding of the problem, but when particulate pollution is involved, we see too many wrong diagnoses. This book is written by the discoverers of nanopathology and, therefore, is the most advanced in the field. The main topic is how natural, occasionally generated and engineered particles interfere with living organisms, food, drugs and the environment. The book is unique in the cases it shows and, in the methodology, used.
Jenny Stanford Publishing, 9789814877299, 186pp.
Publication Date: April 29, 2021
About the Author
Antonietta Morena Gatti is the founder and director of the Laboratory of Biomaterials of the University of Modena and Reggio Emilia, Italy, and the founder and president of the Association of Health, Law and Science, Geneva, Switzerland. Stefano Montanari is a pharmacist by education (University of Modena) and, since 1972, has constantly been active in inventing, planning or improving devices for surgical and medical practice, particularly in the areas of cardiovascular surgery and cardiology.