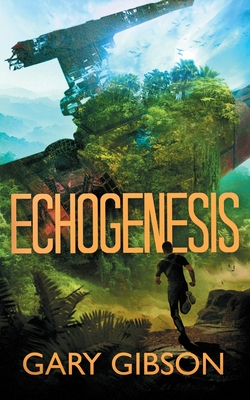 Echogenesis
Paperback

* Individual store prices may vary.
Other Editions of This Title:
Hardcover (8/11/2021)
Description
An alien world teeming with deadly life. And fifteen strangers with no idea how or why they came to be there.
From the moment Sam Newman and fourteen others awaken inside metal coffins next to the burning wreckage of a spacecraft, they're faced with a constant struggle to stay alive on a seemingly uninhabited planet light-years from home.
Worse, the last any of them remember, they were back home on Earth - at a time when interstellar travel was little more than a distant pipe dream.
Survival means finding out who - or what - brought them to this place. Yet what few answers they find amidst the steaming jungles and the ruins of that distant world defy all logic or sanity, and it soon becomes evident something has gone terribly wrong...
...something that could mean the human race's survival - or its extinction.
Brain in a Jar Books, 9789860677003, 360pp.
Publication Date: August 10, 2021