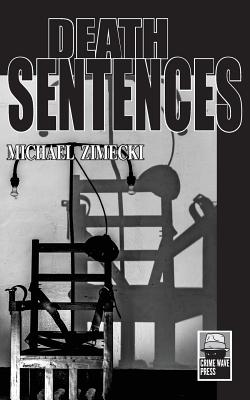 Death Sentences
Paperback

* Individual store prices may vary.
Description
Michael Zimecki Peter "Pop" Popovich is a 24-year-old unemployed glazier, anti-Semite and white supremacist who is pushed over the edge by his chaotic mother, his unresponsive lover, an uncaring stepfather and a right-wing hate machine that tells him liberals want to take away his guns and his liberty. While he waits to be executed for his crimes, "Pop" squibs sentences, whole paragraphs, a novel about life on Death Row in which he reprises the life that landed him there. Death Sentences is loosely based on an incident in Pittsburgh, Pennsylvania in April 2009, when a lone gunman, convinced that the government was coming to take away his guns, had a four-hour standoff with police. This explosive novel, reminiscent of the works of Ed Bunker and Charles Bukowski, is a hellish story from the American underclass, its disenfranchised characters long abandoned by government and society and prone to constant failure and excessive violence. Gripping, personal, cruel and hilarious in turn, Death Sentences gets right under your skin.
Crime Wave Press, 9789881655783, 214pp.
Publication Date: May 26, 2014
About the Author
Michael Zimecki writes fiction, nonfiction and plays while continuing to work as an attorney. Born in inner-city Detroit, he did turns as a steelworker, advertising copywriter, medical editor and teacher before practicing law. Michael has written for Harper's Magazine, The National Law Journal, College English, and The Pittsburgh Post-Gazette, among other publications. His novella, The History of My Final Illness, about the last five days in the life of Joseph Stalin, appeared in Eclectica Magazine. A play, Negative Velocity, about atom-bomb father J. Robert Oppenheimer, is a past winner of the New Playwright's Contest of the Fremont Center Theatre, located in South Pasadena, California. Michael lives in Pittsburgh, Pennsylvania with his wife, Susan. He enjoys traveling outside the United States, swing jazz, fedoras, and Hardboiled fiction.