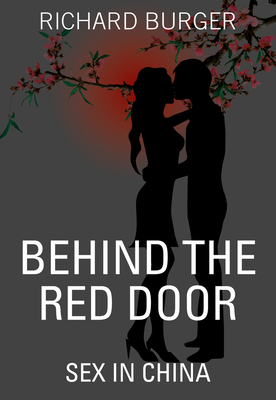 Behind the Red Door (Paperback)
Sex in China
Earnshaw Books, 9789881998323, 195pp.
Publication Date: September 1, 2012
* Individual store prices may vary.
Description
A sexual revolution is underway in China. Traditional morals and behavior are being turned on their head as the country's climb towards economic prosperity brings sex into the open. But it is a revolution distinctly different from the one experienced in the West and has taken unexpected twists and turns.

Written in a highly engaging and readable style, Behind the Red Door: Sex in China takes the reader on a journey from ancient days, when China's rulers relied on shockingly vivid Daoist sex manuals, to the present, where China is torn between sexual orthodoxy and Western-style openness.
About the Author
Richard Burger has more than 23 years of combined journalism and corporate communications experience. He worked as an editor for the Chinese newspaper The Global Times in Beijing and was a correspondent for the Fairchild News Syndicate and a contributor to the Baltimore Sun. He worked as a communications specialist for eight years in Greater China, with nearly four years spent in Beijing. His blog, The Peking Duck, was started in 2002 and was one of the first blogs in China.
Praise For Behind the Red Door: Sex in China…
"I would pay to read any of Richard Burger's insights and interpretations of modern China. To have him explore China through its sexual history, practices, hang-ups, and business ambitions is a particular treat. His writing has been distinguished by its combination of empathy and edge, two traits that come through very clearly in this book."  —James Fallows, national correspondent for The Atlantic Monthly, author, China Airborne
"A wonderful book. A rich exploration of the intimacies, physical and emotional, that have bound Chinese together over millennia of history."  —James Palmer, author, Heaven Cracks, Earth Shakes and The Bloody White Baron
"In telling a great story of the history of sex in China, Richard Burger peels back the curtain on the private lives of the world's most populous nation."  —John Pomfret, Beijing correspondent for The Washington Post, author, Chinese Lessons: Five Classmates and The Story of the New China
"With a topic like Behind the Red Door: Sex in China, you might expect a work that is prurient or, the opposite: a dry, academic tome. Instead Richard Burger draws on his years of experience living in and writing about China to craft an informative, enlightening and entertaining survey on this fundamental yet utterly complex topic. Highly recommended for those with an interest in Chinese culture or in how human sexuality shapes and is shaped by a society. Burger's book would be equally at home on the shelves of travelers or expats wanting to learn more about the place they are visiting and professors needing an engaging book for their undergraduate classes." —Lisa Brackmann, author, Rock Paper Tiger
"A wonderfully salacious and thoroughly entertaining guided tour through the five thousand years of Chinese history that you are not going to read about in standard accounts of the subject. The book will be an especially useful supplement to traditional textbooks for students of Chinese history."  —Peter Vernezze, author, Socrates in Sichuan
"A complex and fascinating story in a surprisingly engrossing way. Detailed descriptions of intimacy are handled in a sensitive yet matter-of-fact manner, never vulgar and always thoughtful. The reader is treated to an engaging, readable progression - providing a window into the history of and attitudes to sex in China from China's earliest written chronicles to the astonishing cultural changes of the past 40 years."  —Jan Ziff, news host for CBS, former State Department correspondent for the BBC
"In this humane, lively, and fluent exploration of a vast topic, it is astonishing how much ground Burger covers: the long shadow of Confucius, a taxonomy of mistresses, the zero-sum premise of ancient Daoist sex manuals, the etiquette of 21st-century dating; and the varying effects, sometimes subtle and often conscious, which authoritarian power has exerted on the Chinese pursuit of Eros."  —A.E. Clark, translator, Tibet's True Heart
"Incisive, funny and courageous, Richard Burger's writing provides a unique look at Chinese society."  —Mei Fong, former Pulitzer Prize-winning correspondent at The Wall Street Journal Beijing bureau
or
Not Currently Available for Direct Purchase