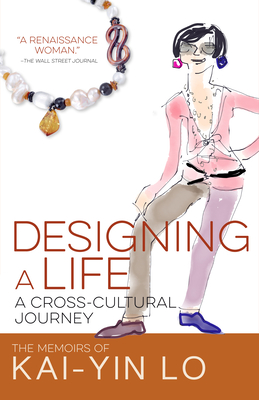 Designing a Life
A Cross-Cultural Journey
Paperback

* Individual store prices may vary.
Description
"Designing a Life: A Cross-Cultural Journey" tells the inspiring story of Kai-Yin Lo, a determined woman born to a wealthy Hong Kong family who had to build her own future following an abrupt change in the family's fortunes. After a first job at the Mandarin Oriental Hotel in Hong Kong, she made her way to New York, working at Time Inc. to establish a new life. Encouraged by her first collection being accepted by Cartier New York, she employed talent, innovation and determination to become a designer of international renown, respected as an ambassador for cross-cultural exchange in art, design and thought.
Blacksmith Books, 9789887963837, 240pp.
Publication Date: January 30, 2020
About the Author
Kai-Yin Lo's work as a celebrated jewelry designer, curator and historian melds the cultural heritages of East and West. A visiting professor at Central Saint Martins, University of the Arts London, she is a specialist in cross-culture and editor of five influential books on aspects of Chinese art, design and living environment, ranging from Chinese furniture and living patterns to Song ceramics and contemporary Hong Kong design culture. A recipient of the Hong Kong Design Centre's prestigious "World's Leading Chinese Designer" award in 2007, Kai-Yin brings breadth of insight and vision to the worlds of art, design, culture and business. Author's previous books 1. "Classical and Vernacular Chinese Furniture in the Living Environment" (co-editor), ISBN 97818785294422. "Bright as Silver, White as Snow - Chinese White Ceramics from late Tang to Yuan Dynasty" (editor), ISBN 97896275023953. "Living Heritage - Vernacular Environment in China" (co-editor), ISBN 9789628555413 4. "House Home Family - Living and Being Chinese" (co-editor), ISBN 9780824829537 5. "Hong Kong: Creative Ecologies - The Shaping of a Design Culture" (editor), ISBN 9789889778446