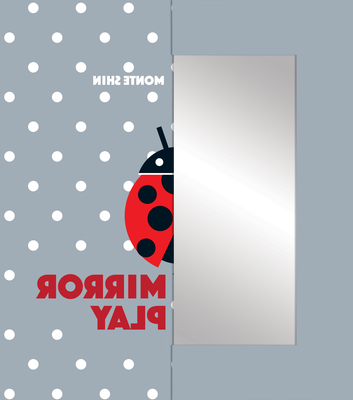 Mirror Play (Board book)
minedition, 9789888341535, 26pp.
Publication Date: September 1, 2018
* Individual store prices may vary.
Description
In this creative wonder, artist Monte Shin uses shape and symmetry to turn what look like random squiggles into recognizable forms. This uniquely interactive book needs the reader's help to finish the pictures, because they can only be seen using the attached fold-up mirror. Once the mirror is in place, readers can spin the central art on each page to reveal not only an array of fun abstract shapes, but a delightfully surprising final image. Enormously fun to play with, little ones will get a taste of how this book works on the MirrorPlayBook YouTube video or by using the QR code on the back cover.
About the Author
Monte Shin was born in Korea and studied mathematics. She initially worked as a game developer, where she got the idea to develop game books that are based on mathematical principles. With Mirror Play she wants to show children what beautiful and surprising geometric figures can arise through reflections.
Praise For Mirror Play…
"BOARD BOOKS 2018: WHAT WE'VE GOT IS A VERY STRONG YEAR: Has anyone else noticed that 2018 has been a shockingly strong board book year? Here's a small smattering of some of the true beauties I've run across this year .... Slick packaging and a clever idea (particularly if you want to teach symmetry at all)." —Elizabeth Bird, slj.com
"A moveable reflective surface provides an innovative ingredient in this high-concept book... Readers will have just as much fun rotating the shapes as solving the mirror puzzles" —Publishers Weekly
"Ingenious... an excellent choice as a gift for toddlers and preschool children. It would be a go-to book for interactive story times as well as for taking along on outings or whenever waiting will be part of the day." —Celebrate Picture Books