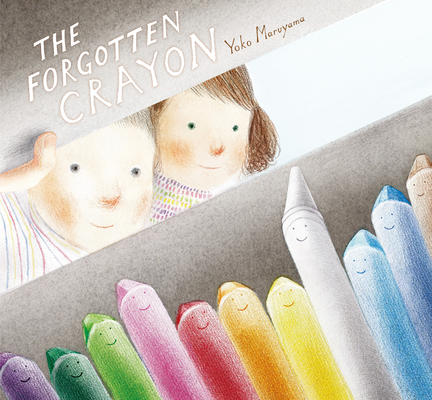 The Forgotten Crayon
Hardcover

* Individual store prices may vary.
Description
A boxful of brand-new crayons is overjoyed when a boy named Lucas brings them home and starts using them to make pictures. Except that Lucas never, ever uses the white crayon for anything, and when he decides he needs a new set of crayons, that white crayon is still as tall and as clean as the day it was bought. Poor white crayon feels so dejected. But when a girl named Olivia stumbles upon the fresh white crayon, she's delighted. She draws her own kinds of pictures, and this white crayon is exactly what she needs.
Praise For The Forgotten Crayon…
"A boy named Lucas buys a box of 12 crayons. In spring, he draws with the brown, dark green, light green, and pink ones. During summer and fall, he uses the others, with one exception. Now they are all short except the white one, which is shocked to hear Lucas ask for a box of new crayons. A girl buys his old ones at a yard sale. Thrilled with the tall white crayon, Olivia uses it as a resist. She draws sea creatures and paints over them with watercolors, creating an underwater scene. White-crayon dots become stars in the dark sky, and drawing a snowy day gives the white crayon quite a workout. Capturing the tone children use when ascribing emotions to inanimate objects, the writing lightly personifies the crayons, who yearn to be purchased and are happiest when well used. The luminous artwork is soft-textured and, like the text, quiet in approach. The final scene shows the crayons in their box, now varied in height as well as color, with 12 contented smiles. Viewers will find themselves smiling, too." —Carolyn Phelan, Booklist 

"The message of inclusivity is a beautiful theme woven throughout the book….a great book for helping children understand the importance of inclusivity and makes a creative addition for home, school, and public libraries." —Kath Carroll, Celebrate Picture Books
mineditionUS, 9789888341986, 32pp.
Publication Date: January 1, 2020
About the Author
Yoko Maruyama is a self-taught artist who has long loved creating her own picture books. She is the author of Little Santa.
or
Not Currently Available for Direct Purchase