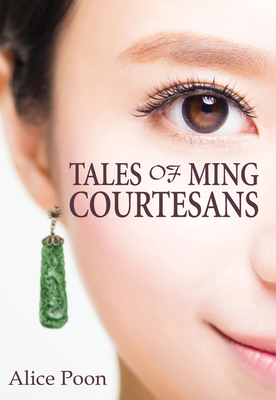 Tales of Ming Courtesans
Paperback

* Individual store prices may vary.
Description
From the author of The Green Phoenix comes a riveting tale of female friendship, honor, and sacrifice for love, set in 17th Century China and featuring the intertwined stories of three of the era's most renowned courtesans, escorts skilled in music, poetry, and painting, who could decide whether or not to offer patrons bed favors. Inspired by literary works and folklore, Tales of Ming Courtesans traces the destinies of the three girls from the seamy world of human trafficking and slavery to the cultured scene of the famously decadent pleasure district of the city of Nanjing, evoking episodes in Memoirs of a Geisha. The girls all existed—Rushi was a famous poet, Yuanyuan became the concubine of a general who changed the course of Chinese history by supporting the Manchu invasion in 1644, and Xiangjun challenged the corruption of court officials to try to save her lover. Rushi's daughter, Jingjing, gradually pieces together the stories of the three from a memoir left to her by her mother. Betrayal, tenacity, and hope all come together in a novel that brings to life an important era in China's history, and particularly highlights the challenges faced by independent-minded women.
Earnshaw Books, 9789888552672, 354pp.
Publication Date: June 1, 2020
About the Author
Alice Poon lives in Vancouver, Canada and devotes her time to writing historical Chinese fiction.