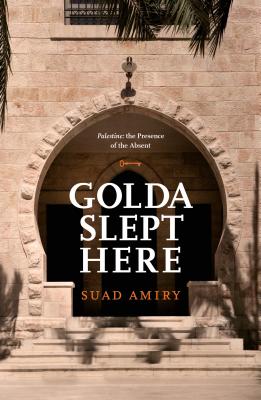 Golda Slept Here (Paperback)
Bloomsbury Qatar Foundation, 9789927101465, 208pp.
Publication Date: November 10, 2014
* Individual store prices may vary.
Description
Politics enters the lives of every family in Palestine. In this literary historical tour de force, Suad Amiry traces the lives of individual members of Palestinian families and, through them, the histories of both Palestine and the emigre Palestinian community in other countries of the Middle East
Amiry mixes nostalgia with anger while mocking Israeli doublespeak that seeks to wipe out any trace of a Palestinian past in West Jerusalem. She juxtaposes serial bombardments and personal tragedies, evokes the sights and smells of Palestinian architecture and food, and weaves for us the tapestry that is the Palestinian reality, caught between official histories and private memories. Through poetry and prose, monologue and dialogue, we glimpse the lost Palestinian landscape, obscured by the silent battle between remembering and forgetting.
About the Author
Suad Amiry is the founder and director of the Riwaq Centre for Architectural Conservation in Ramallah. After growing up between Amman, Damascus, Beirut, and Cairo, she went on to study architecture in Beirut, Michigan, and Edinburgh. Since then she has lived in Ramallah. She is the author of Sharon and My Mother-in-Law.Aiman H. Haddad is a freelance translator. He grew up in Jordan and lives in the USA. He received his Bachelor degree in architecture in 1991 and has been working as a translator since 1997. Among his translations are: Iraqi Refugees: The New Crisis in the Middle East by Joseph Sassoon (2011) [in cooperation with Ahmad Awad]; Beyond Chutzpah: On the Misuse of Anti-Semitism and the Abuse of History by Norman Finkelstein (2008) [in cooperation with Ahmad Awad]; The Holocaust Industry by Norman Finkelstein (2002) [with Samah Idriss]; The New Military Humanism by Noam Chomsky (2000); The Rise and Fall of Palestine by Norman Finkelstein (1998).
or
Not Currently Available for Direct Purchase