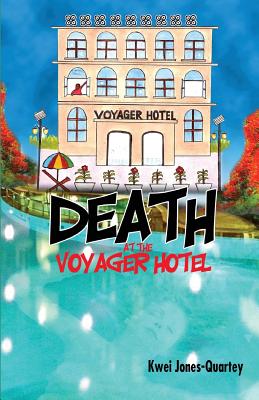 Death at the Voyager Hotel
Paperback

* Individual store prices may vary.
Description
In the city of Accra, the Voyager Hotel is widely known as a well-run lodging perfectly suited to cash-strapped tourists. But one early March morning, hotel guest Heather Peterson, a beautiful, young Oregonian teacher, is found dead at the bottom of the pool. The police authorities deem it an accidental drowning, but that raises doubts. Heather was a strong swimmer. How could she have drowned, and why was she naked? Paula Djan, principal of the school at which Heather was a volunteer, suspects foul play and begins to dig around. As she discovers an increasing number of suspects, she encounters hostility from the police investigators, who take a dim view of her snooping. But much more than stepping on a few toes, she may be headed down a dangerous path where the killer lies in wait with every intention to make Paula the second death at the Voyager Hotel.
Afram Publications, 9789964705220, 166pp.
Publication Date: June 12, 2014