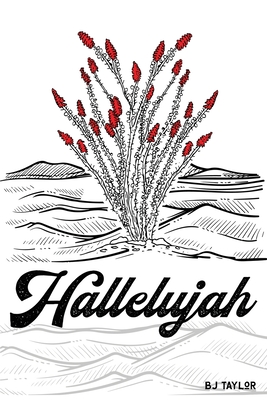 Hallelujah
Paperback

* Individual store prices may vary.
Description
Welcome to the mysterious realm of the Borderlands....
The SUV of the Border Patrol Agents suddenly careens out of control. One man is thrown through the window to meet his brutal death, while the other stumbles from the vehicle to land in a heap-his memories locked inside his own brain as he falls into a coma.
U.S. Federal Marshal Gabriella Zamora is ordered to investigate. Assembling her team-Marshal Alex Ranslow, a Native American shaman with the innate ability to sense things others cannot; Sam DeSilva, a genius who uses the power of technology to peel back the layers of a mystery to unveil the facts; and Cyn Beauvoir, a woman with experience in exposing the criminal mind-the quartet converges on the Texas border to find the truth.
What the marshals actually discover is a story with no evidence to back it up; a theory that accuses people seeking freedom as being the perpetrators of this brutal so-called attack. With Washington, D.C. on edge, the team must find a way to solve this mystery in a time of political upheaval, where those in charge would rather start an international incident than bring the truly guilty to justice.
When a secret recording is revealed that throws the case in an entirely new direction, law agencies get locked in a vicious battle of wills. From vigilante reprisals to pure revenge, the marshals will encounter powerful emotions and angry souls as they strive to solve their first Borderland Mystery. "If all indie books were as good as this series, there would be no need for any big houses. This author weaves the perfect crime together with the perfect U.S. marshal team to solve it. A serial killer is in our midst in this one, and it is one title you do NOT want to miss "
-The Feathered Quill
Independently Published, 9798430397210, 98pp.
Publication Date: April 29, 2022