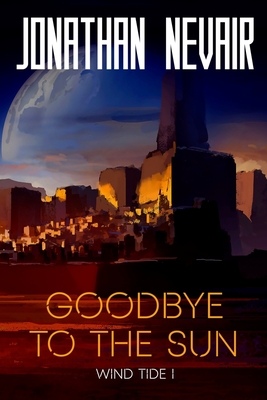 Goodbye to the Sun
Paperback

* Individual store prices may vary.
Description
A nonstop thrill ride across an unstable galaxy, combining moral struggle with character-driven adventure...
Tucked away in the blue sands of Kol 2, the Motes are on the brink of cultural collapse. Razor, a bold and daring pilot, leads a last-ditch gambit against their local oppressors, the Targitians. The plan - abduct visiting Ambassador Keen Draden and use him as a bargaining chip to restore her people's independence in the Sagittarius Arm. But when the operation unravels, Razor is forced to renegotiate terms with the arrogant diplomat. Light years away on Heroon a radical resistance blossoms. The alluring rainforest planet haunts Keen. All his problems started there during the Patent War, but it's where Razor's troubles may find a solution. The moral tide ebbs, exposing an impossible choice that links their futures together more tragically than they ever thought possible.
Goodbye to the Sun: a space opera inspired by the Greek tragedy, Antigone.
"GOODBYE TO THE SUN is an excellent debut novel set in a unique, compelling universe filled with complex politics and relationships. The action scenes explode off the page." - Michael Mammay, author of the PLANETSIDE series
Independently Published, 9798504648316, 292pp.
Publication Date: May 15, 2021