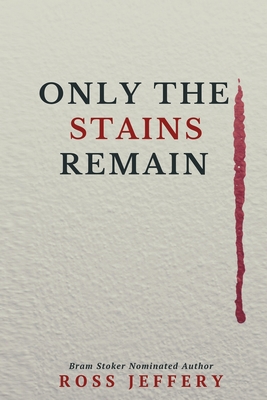 Only The Stains Remain
Paperback

* Individual store prices may vary.
Description
Only The Stains Remain is the haunting story of Jude and Kyle, two brothers whose lives are destroyed when, following the death of their mother, their three abusive uncles Dwight, Lucius, and Lenny move in to the family home. But whilst Jude suffers to a degree, Kyle is the one who takes the brunt of their attention, submitting himself to preserve his younger brother's innocence.
As a grown man, Jude's mind turns to vengeance for what they have endured. He has waited a long time, but now he is strong enough, and cold-hearted enough, to do the deed. Enacting one harrowing revenge after another, Jude's dark quest to punish the wrongs of the past will show that after all is said and done, only the stains of the past will remain.
Independently Published, 9798523001307, 136pp.
Publication Date: July 18, 2021