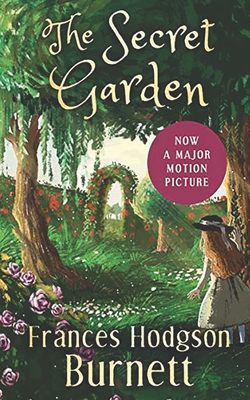 The Secret Garden
Paperback

* Individual store prices may vary.
Other Editions of This Title:
Paperback (2/18/2021)
Paperback (12/2/2018)
Paperback (7/15/2020)
Paperback (5/16/2020)
Paperback (12/4/2020)
Paperback (4/30/2020)
Paperback (1/19/2021)
Paperback (10/15/2015)
Paperback (1/27/2021)
Paperback (6/13/2020)
Paperback (1/27/2021)
Paperback (9/20/2020)
Paperback (11/14/2020)
Paperback (2/18/2021)
Paperback (4/3/2020)
Paperback (8/6/2018)
Paperback (1/4/2020)
Paperback (2/22/2020)
Description
Two lonely children discover the power of friendship in this classic novel that inspired the film starring Colin Firth, Julie Walters, and Dixie Egerickx.Mary Lennox, a spoiled and disagreeable child, has been orphaned in India and sent to live with her uncle Archibald Craven in Yorkshire, England. Still mourning the loss of his wife, Mr. Craven is away often and wants nothing to do with his niece, leaving Mary free to roam about the estate and spend time with Martha, her maidservant, and Ben Weatherstaff, the gardener. When Martha tells her the tragic tale of Mrs. Craven and the cherished rose garden that Mr. Craven locked up after her death, Mary decides to find the key to this "secret garden." Meanwhile, there is another mystery at Misselthwaite Manor: a strange crying sound that all of the servants pretend not to hear. Precocious Mary vows to discover the truth behind that as well . . .A timeless story of friendship, loss, and renewal, The Secret Garden is a masterpiece of children's literature.
Independently Published, 9798556596818, 204pp.
Publication Date: November 1, 2020