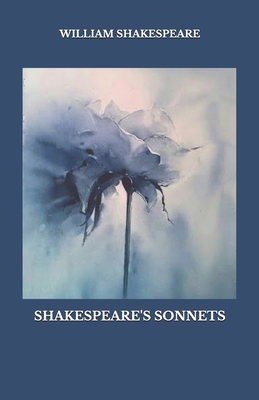 Shakespeare's Sonnets
Paperback

* Individual store prices may vary.
Other Editions of This Title:
Digital Audiobook (10/9/2005)
Paperback (12/4/2012)
Paperback (12/4/2012)
Paperback (8/8/2020)
Paperback (11/9/2020)
Paperback (11/30/2020)
Paperback (2/24/2021)
Paperback (11/1/2008)
Paperback (1/5/2014)
Paperback (6/22/2013)
Paperback (3/11/2016)
Paperback (11/24/2015)
Paperback, German (5/14/2014)
Paperback (6/22/2017)
Paperback (5/10/2015)
Paperback (8/8/2020)
Paperback (12/6/2019)
Description
From fairest creatures we desire increase, That thereby beauty's rose might never die, But as the riper should by time decease, His tender heir might bear his memory: But thou, contracted to thine own bright eyes, Feed'st thy light's flame with self-substantial fuel, Making a famine where abundance lies, Thyself thy foe, to thy sweet self too cruel: Thou that art now the world's fresh ornament, And only herald to the gaudy spring, Within thine own bud buriest thy content, And tender churl mak'st waste in niggarding: Pity the world, or else this glutton be, To eat the world's due, by the grave and thee.
Independently Published, 9798560652982, 84pp.
Publication Date: November 15, 2020