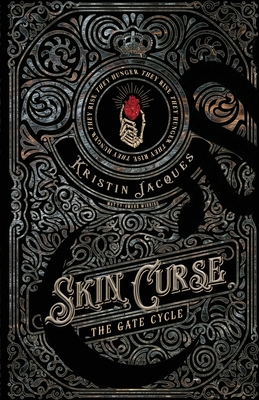 Skin Curse
Paperback

* Individual store prices may vary.
Description
The Cycle continues in the sequel to Marrow Charm. Perfect for fans of Brandon Sanderson's MISTBORN and Leigh Bardugo's SHADOW AND BONE.
The Children of the Gate wait for the call to Rise.
Azzy Brimvine knows her brother is in the vast city of Avergard. She must find him, but time is not on her side.
In the House of Seven Smiles, Azzy struggles to understand the constraints and limits of her power. She finds the whispering voices that guided her for so long suddenly silent. The enigmatic Lord Wallach is both a frustrating ally and a dangerous mystery, and a strange entity lurks among the household servants. The haven Azzy sought may not be as safe as she believed, but is anywhere in the Above truly safe?
The city of Avergard is full of monsters and secrets, and a dark history festers at its root. A yawning pit nestles in the house of a scheming lord, and he will use Armin's dangerous gifts to raise a deadly history... and raze the city to the ground.
As Azzy finds herself and her brother pulled into these machinations, she must navigate the politics and society of Avergard's brutal ruling class to save her family and friends before the Gate consumes them all.
The Gate Cycle Series in order:

1. Marrow Charm

2. Skin Curse

3. Blood Vow
Independently Published, 9798561776847, 314pp.
Publication Date: November 9, 2020