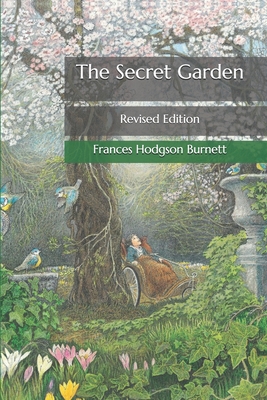 The Secret Garden
Revised Edition
Paperback

* Individual store prices may vary.
Other Editions of This Title:
Paperback (2/18/2021)
Paperback (12/2/2018)
Paperback (7/15/2020)
Paperback (5/16/2020)
Paperback (4/30/2020)
Paperback (1/19/2021)
Paperback (10/15/2015)
Paperback (11/1/2020)
Paperback (1/27/2021)
Paperback (6/13/2020)
Paperback (1/27/2021)
Paperback (9/20/2020)
Paperback (11/14/2020)
Paperback (4/3/2020)
Paperback (8/6/2018)
Paperback (1/4/2020)
Paperback (2/22/2020)
Paperback (11/4/2020)
Description
At the turn of the 20th century, Mary Lennox is a sickly, neglected, unloved 10-year-old girl, born in British India to wealthy British parents who never wanted her and made an effort to ignore the girl. She is cared for primarily by native servants, who allow her to become spoiled and self centred. After a cholera epidemic kills Mary's parents and the few surviving servants flee the house, Mary awakes to find herself alone.She is discovered by British soldiers who place her in the care of an English clergyman, whose children taunt her by calling her "Mistress Mary, quite contrary". However, this is only temporary: she is soon sent to England, to live with her wealthy hunchbacked uncle Archibald Craven at his isolated mansion Misselthwaite Manor on the Yorkshire Moors.At first, Mary is as sour and rude as ever. She dislikes her new home, the people living in it, and most of all, the bleak moor on which it sits. She only begins to like a good natured maid named Martha Sowerby, who tells Mary about Mary's aunt, the late Lilias Craven, who would spend hours in a private walled garden growing roses. Mrs. Craven died after an accident in the garden, and the devastated Mr. Craven locked the garden and buried the key.
Independently Published, 9798573873718, 524pp.
Publication Date: December 4, 2020