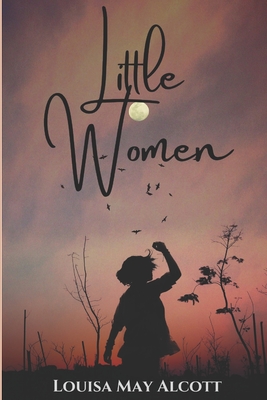 Little Women
Paperback

* Individual store prices may vary.
Other Editions of This Title:
Paperback (5/18/2008)
Paperback (2/10/2020)
Paperback (5/31/2020)
Paperback (9/25/2019)
Paperback (5/31/2020)
Paperback (2/20/2007)
Paperback (4/5/2020)
Paperback (1/24/2020)
Paperback (6/2/2020)
Paperback (11/30/2020)
Paperback (2/12/2021)
Paperback (4/4/2020)
Paperback (4/7/2020)
Paperback (5/31/2020)
Paperback (3/6/2020)
Paperback (6/27/2020)
Paperback (5/31/2020)
Paperback (6/27/2020)
Paperback (5/31/2020)
Description
Little Women is a semi-autobiographical account of Louisa May Alcott's childhood with her sisters in Concord, Massachusetts. The novel tells the story of four teenage sisters and their mother, Marmee. The family lives in a new neighborhood in Massachusetts in genteel poverty. Having lost all his money, their father is acting as a pastor, miles from home, involved in the American Civil War. The women face their first Christmas without him. Meg and Jo March, the elder two, have to work in order to support the family: Meg teaches a nearby family of four children; Jo assists her aged great-aunt March, a wealthy widow living in a mansion, Plumfield. Beth, too timid for school, is content to stay at home and help with housework; Amy is still at school. Meg is beautiful and traditional, Jo is a tomboy who writes; Beth is a peacemaker and a pianist; Amy is an artist who longs for elegance and fine society. Jo is impulsive and quick to anger. One of her challenges is trying to control her anger, a challenge that her mother experiences.The term "little women" represented the period in a young woman's life where childhood and elder childhood were "overlapping" with young womanhood. Each of the March sister heroines had a harrowing experience that alerted her and the reader that "childhood innocence" was of the past, and that "the inescapable woman problem" was all that remained.
Independently Published, 9798575785613, 606pp.
Publication Date: December 3, 2020