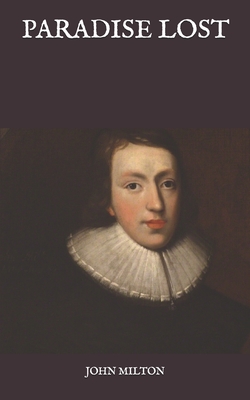 Paradise Lost
Paperback

* Individual store prices may vary.
Other Editions of This Title:
Paperback (6/16/2020)
Paperback (11/22/2020)
Paperback (3/9/2016)
Paperback (2/4/2021)
Paperback (11/8/2016)
Paperback (11/10/2016)
Paperback (4/16/2017)
Paperback (11/25/2020)
Paperback (8/24/2017)
Paperback (5/29/2008)
Paperback (11/5/2011)
Paperback (11/5/2011)
Paperback (5/12/2012)
Paperback (9/6/2017)
Paperback (2/25/2020)
Paperback (12/18/2020)
Paperback (10/31/2018)
Paperback (9/7/2020)
Description
The poem follows the epic tradition of starting in medias res (in the midst of things), the background story being recounted later.Milton's story has two narrative arcs, one about Satan (Lucifer) and the other, Adam and Eve. It begins after Satan and the other fallen angels have been defeated and banished to Hell, or, as it is also called in the poem, Tartarus. In Pand monium, the capital city of Hell, Satan employs his rhetorical skill to organise his followers; he is aided by Mammon and Beelzebub. Belial and Moloch are also present. At the end of the debate, Satan volunteers to corrupt the newly created Earth and God's new and most favoured creation, Mankind. He braves the dangers of the Abyss alone, in a manner reminiscent of Odysseus or Aeneas. After an arduous traversal of the Chaos outside Hell, he enters God's new material World, and later the Garden of Eden.
Independently Published, 9798590514991, 240pp.
Publication Date: January 8, 2021