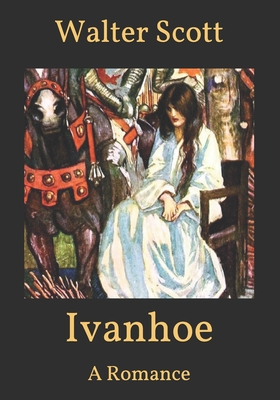 Ivanhoe
A Romance
Paperback

* Individual store prices may vary.
Other Editions of This Title:
Paperback (7/22/2014)
Paperback (12/14/2015)
Paperback, German (4/5/2018)
Paperback, Spanish (8/5/2020)
Paperback, Spanish (8/5/2020)
Paperback (6/21/2020)
Paperback (12/13/2015)
Paperback (3/10/2009)
Paperback (4/18/2020)
Paperback, Spanish (12/1/1999)
Paperback (4/10/2020)
Paperback (1/1/2014)
Paperback (2/14/2017)
Paperback, Dutch (12/1/2012)
Paperback, Spanish (8/4/2020)
Paperback (5/8/2015)
Paperback (10/22/2018)
Paperback (9/17/2020)
Paperback (2/2/2009)
Description
Such being our chief scene, the date of our story refers to a period towards the end of the reign ofRichard I., when his return from his long captivity had become an event rather wished than hopedfor by his despairing subjects, who were in the meantime subjected to every species of subordinateoppression. The nobles, whose power had become exorbitant during the reign of Stephen, andwhom the prudence of Henry the Second had scarce reduced to some degree of subjection to thecrown, had now resumed their ancient license in its utmost extent; despising the feeble interferenceof the English Council of State, fortifying their castles, increasing the number of their dependants, reducing all around them to a state of vassalage, and striving by every means in their power, to placethemselves each at the head of such forces as might enable him to make a figure in the nationalconvulsions which appeared to be impending.
Independently Published, 9798596325560, 322pp.
Publication Date: January 18, 2021