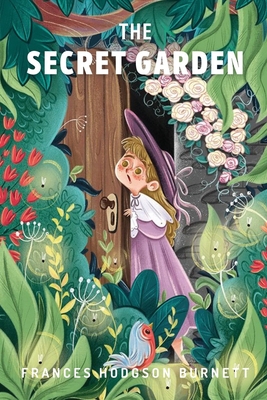 The Secret Garden
(Classics Illustrated and Annotated)
Paperback

* Individual store prices may vary.
Other Editions of This Title:
Paperback (2/18/2021)
Paperback (12/2/2018)
Paperback (7/15/2020)
Paperback (5/16/2020)
Paperback (12/4/2020)
Paperback (4/30/2020)
Paperback (10/15/2015)
Paperback (11/1/2020)
Paperback (1/27/2021)
Paperback (6/13/2020)
Paperback (1/27/2021)
Paperback (9/20/2020)
Paperback (11/14/2020)
Paperback (2/18/2021)
Paperback (4/3/2020)
Paperback (8/6/2018)
Paperback (1/4/2020)
Paperback (2/22/2020)
Description
"One of the most delightful and enduring classics of children's literature, The Secret Garden by Victorian author Frances Hodgson Burnett has remained a firm favorite with children the world over ever since it made its first appearance. Initially published as a serial story in 1910 in The American Magazine, it was brought out in novel form in 1911.The plot centers round Mary Lennox, a young English girl who returns to England from India, having suffered the immense trauma by losing both her parents in a cholera epidemic. However, her memories of her parents are not pleasant, as they were a selfish, neglectful and pleasure-seeking couple. Mary is given to the care of her uncle Archibald Craven, whom she has never met. She travels to his home, Misselthwaite Manor located in the gloomy Yorkshire, a vast change from the sunny and warm climate she was used to. When she arrives, she is a rude, stubborn and given to stormy temper tantrums. However, her nature undergoes a gradual transformation when she learns of the tragedies that have befallen her strict and disciplinarian uncle whom she earlier feared and despised. Once when he's away from home, Mary discovers a charming walled garden which is always kept locked. The mystery deepens when she hears sounds of sobbing from somewhere within her uncle's vast mansion. The kindly servants ignore her queries or pretend they haven't heard, spiking Mary's curiosity.
Independently Published, 9798597178806, 286pp.
Publication Date: January 19, 2021