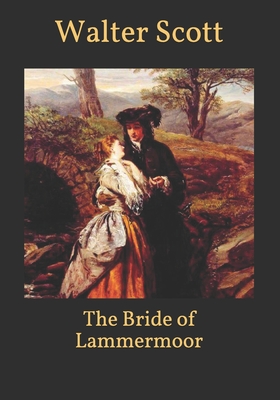 The Bride of Lammermoor
Paperback

* Individual store prices may vary.
Other Editions of This Title:
Paperback (10/21/2018)
Paperback (2/5/2021)
Paperback (10/1/2008)
Paperback (3/30/2014)
Paperback (5/4/2020)
Paperback (3/15/2007)
Paperback (10/9/2019)
Paperback (7/19/2016)
Paperback (2/18/2021)
Paperback (11/6/2011)
Paperback (12/14/2018)
Paperback (3/31/2015)
Paperback (2/22/2021)
Paperback (12/9/2008)
Paperback (10/4/2008)
Paperback (7/17/2016)
Paperback (1/22/2013)
Hardcover (5/26/2017)
Description
I am too stubborn in habits, and too little polished in manners, to envy or aspire to the honoursassigned to my literary contemporaries. I could not think a whit more highly of myself were I foundworthy to "come in place as a lion" for a winter in the great metropolis. I could not rise, turn round, and show all my honours, from the shaggy mane to the tufted tail, "roar you an't were anynightingale," and so lie down again like a well-behaved beast of show, and all at the cheap and easyrate of a cup of coffee and a slice of bread and butter as thin as a wafer. And I could ill stomach thefulsome flattery with which the lady of the evening indulges her show-monsters on such occasions, as she crams her parrots with sugar-plums, in order to make them talk before company. I cannot betempted to "come aloft" for these marks of distinction, and, like imprisoned Samson, I would ratherremain-if such must be the alternative-all my life in the mill-house, grinding for my very bread, than be brought forth to make sport for the Philistine lords and ladies. This proceeds from nodislike, real or affected, to the aristocracy of these realms. But they have their place, and I have mine;and, like the iron and earthen vessels in the old fable, we can scarce come into collision without mybeing the sufferer in every sense. It may be otherwise with the sheets which I am now writing. Thesemay be opened and laid aside at pleasure; by amusing themselves with the perusal, the great willexcite no false hopes; by neglecting or condemning them, they will inflict no pain; and how seldomcan they converse with those whose minds have toiled for their delight without doing either the oneor the other.
Independently Published, 9798597915326, 220pp.
Publication Date: January 24, 2021