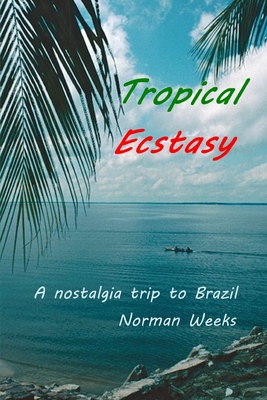 Tropical Ecstasy (Paperback)
Independently Published, 9798605213598, 284pp.
Publication Date: February 10, 2020
* Individual store prices may vary.
Description
A vagabond always wants to go elsewhere. Why not, now and then, go back? A nostalgia trip, back to Brazil after a quarter-century absence.TROPICAL ECSTASY is the narrative of a month-long adventure of discovery and rediscovery in Brazil.First, to the Amazon for an excursion up the Rio Negro, with its alligators, piranhas, and pink dolphins. Hikes carry us into the jungle in all its vivid reality. In the middle of Amaz nia stands Manaus, the metropolis that intrudes contemporary civilization into raw Nature.A flight to the little-known Northeast of Brazil takes us to Olinda in Pernambuco. Situated on a hillside over the Atlantic, Olinda was the old colonial capital and is a showplace of Baroque architecture and artisan crafts.The next town, Macei , features a schooner cruise of the lagoons, a wading picnic over a reef in the Atlantic, and paradisiacal beaches.The ultimate destination is Penedo. As a young man, Norman Weeks lived there while serving two years as a Peace Corps volunteer. He compares the past and present sociology of his onetime hometown. A chance encounter leads to the fulfillment of his nostalgia trip.As an ex-Peace Corps volunteer in Brazil, the author knows the territory, the language, the culture, and the people. TROPICAL ECSTASY records fresh daily impressions against a backdrop of deep previous knowledge and experience. The author treats the locals not as caricatures, but with human sympathy. After all, he was, once, one of them.