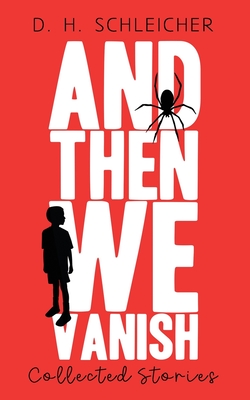 And Then We Vanish (Paperback)
Collected Stories
Independently Published, 9798609352880, 178pp.
Publication Date: February 29, 2020
* Individual store prices may vary.
Description
Eleven twisting tales curated from nearly a decade of work, And Then We Vanish features five new stories and six previously published stories from acclaimed independent author D. H. Schleicher.
In these stories we encounter characters who are victims of their own poor decisions and of chance, like a young boy under the threat of a local kidnapping scare who starts to realize the truth about himself and his father one fateful Halloween, a woman in the midst of a midlife crisis whose dog keeps running away from her, a disgraced college professor who becomes entangled with his down-and-out neighbors outside of Atlantic City, and a lonely person who wanders Niagara Falls at night imagining their escape with a mysterious stranger.
These characters might be longing to disappear or left behind by those who already have, and their stories challenge us to connect with them while they navigate the waves of mystery, violence, and the absurd that filter into their everyday lives.
Discover Eleven Ways to Vanish in the following tales:
The Pumpkin Thief - newThe Ballerina in Battery Park - originally published in Scratch Anthology: Volume 3Upon the Unfortunate News of My Death - newBoko Haram's Greatest Hits - originally published in A Million and One MagazineAnthrax and Cherry Blossoms - originally published in A Million and One MagazineSomebody You Used to Know - newBlue Heather - newDown Gallow's Way - originally published in Red Moon District by Underground VoicesWild Horses - newWhen Night Falls on Niagara - originally published in Eunoia ReviewNight of the Spider - originally published in The Stone Digital Literary Magazine.