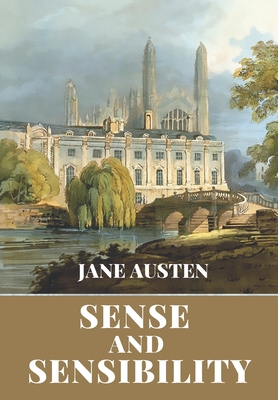 Sense And Sensibility
Paperback

* Individual store prices may vary.
Other Editions of This Title:
Paperback (10/1/2017)
Paperback (3/26/2014)
Paperback (2/6/2020)
Paperback (4/23/2017)
Paperback (7/14/2020)
Paperback (1/14/2020)
Paperback (12/15/2012)
Paperback (2/6/2020)
Paperback (4/11/2020)
Paperback (2/11/2009)
Paperback (3/17/2011)
Paperback (9/20/2011)
Paperback (7/30/2008)
Paperback (9/1/2004)
Paperback (1/11/2016)
Paperback (6/27/2012)
Paperback (3/31/2020)
Paperback (2/6/2020)
Paperback (7/16/2018)
Paperback (3/14/2009)
Description
Sense and Sensibility, a novel by Jane Austen that was published anonymously in three volumes in 1811 and that became a classic. The satirical, comic work offers a vivid depiction of 19th-century middle-class life as it follows the romantic relationships of Elinor and Marianne Dashwood. Sense and Sensibility tells the story of the impoverished Dashwood family, focusing on the sisters, personifications of good sense (common sense) and sensibility (emotionality), respectively. The novel had a long period of gestation. Austen began writing it about 1795, and she initially titled it, Elinor and Marianne. She significantly revised it in 1809. It was her first published novel, and she paid to have it published. Sense and Sensibility contained what would become Austen's trademark features: insightful observation, astute characterization, and dazzling wit. There has long been debated whether Austen favoured one quality over the other-sense or sensibility-or whether she favoured an equal dose of both as the best recipe for life. Sense and Sensibility was a success upon publication, and it later was adapted for film, stage, and television.

Independently Published, 9798610138183, 252pp.
Publication Date: February 6, 2020