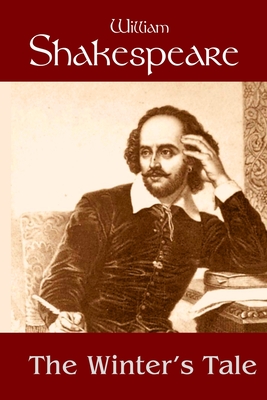 The Winter's Tale (Paperback)
Independently Published, 9798618863742, 104pp.
Publication Date: February 27, 2020
Other Editions of This Title:
Paperback (12/11/2019)
Paperback (12/4/2012)
Paperback (12/4/2012)
Paperback (6/11/2019)
Paperback (7/24/2018)
Paperback (7/23/2018)
Paperback (9/7/2019)
Paperback (11/8/2011)
Paperback (1/1/2018)
Paperback (12/31/2010)
Paperback (5/2/2018)
Paperback (11/10/2013)
Paperback (4/28/2019)
Paperback (1/30/2014)
Paperback (11/15/2017)
Paperback (4/9/2019)
Paperback (8/16/2018)
* Individual store prices may vary.
Description
Following a brief setup scene the play begins with the appearance of two childhood friends: Leontes, King of Sicilia, and Polixenes, the King of Bohemia. Polixenes is visiting the kingdom of Sicilia, and is enjoying catching up with his old friend. However, after nine months, Polixenes yearns to return to his own kingdom to tend to affairs and see his son. Leontes desperately attempts to get Polixenes to stay longer, but is unsuccessful. Leontes then decides to send his wife, Queen Hermione, to try to convince Polixenes. Hermione agrees and with three short speeches is successful. Leontes is puzzled as to how Hermione convinced Polixenes so easily, and so he begins to suspect that his pregnant wife has been having an affair with Polixenes and that the child is Polixenes'. Leontes orders Camillo, a Sicilian Lord, to poison Polixenes. Camillo instead warns Polixenes and they both flee to Bohemia.Furious at their escape, Leontes now publicly accuses his wife of infidelity, and declares that the child she is bearing must be illegitimate. He throws her in prison, over the protests of his nobles, and sends two of his lords, Cleomenes and Dion, to the Oracle at Delphos for what he is sure will be confirmation of his suspicions.