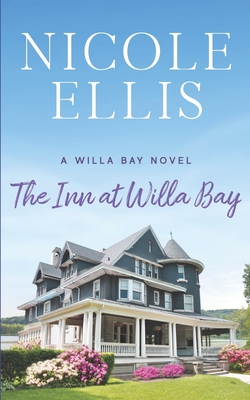 The Inn at Willa Bay
A Willa Bay Novel
Paperback

* Individual store prices may vary.
Description
Dreams for the future and a discovery that will change everything.
The first time Zoe Tisdale's Barbie and Ken dolls got married, it was all about the ceremony. Twenty years later, she's devoured hundreds of wedding magazines and planned thousands of events. All of her dreams will come true when she's promoted to Event Manager at the lodge she's worked at for the last decade. Of course, life seldom works out the way one hopes it will.

Zoe's friend Meg used to be a big city chef, but when her mother was diagnosed with cancer, Meg returned to Willa Bay to work at the lodge and be closer to her family. Now she's wondering if small town life is right for her.

Their co-worker Cassie, the lodge's pastry chef, is struggling to find her way as a divorced mom of two, but it seems like it's always one step forward, two steps back.

When an accident leaves their elderly friend Celia in a coma, Zoe, Cassie, Meg, and a mysterious newcomer, Shawn, come together at Celia's home, the Inn at Willa Bay, to discover a secret that she's harbored for over sixty years. Armed with this knowledge, Zoe and the others take stock of choices they've made in the past and make decisions that will alter their futures forever.

This heartwarming novel will renew your faith in love, friendship, and family.

Author's Note: The Inn at Willa Bay is a spin-off from the bestselling Candle Beach series and centers on the life and dreams of Zoe Tisdale, the sister of Luke Tisdale (Sweet History: A Candle Beach Novel). You may also remember the Willa Bay Lodge from Sweet Matchmaking: A Candle Beach Novel I hope you'll love this book and the other Willa Bay Novels to come in 2020.

Willa Bay Novels
Book 1: The Inn at Willa Bay
Book 2: The Sea Star Bakery (May 2020)
Book 3: A Haven by the Bay (Summer 2020)

Book 4: The Sunset Cottages (Fall 2020)
Book 5: Title TBD (November 2020)
Independently Published, 9798622912306, 248pp.
Publication Date: March 13, 2020